This is a preliminary release for anyone that wants to help find bugs for me. Cyan Skulls and Dragons V1 for CM7 Theme Chooser. Download the apk and install like an app. Select the theme in Theme Chooser. When you get the error that it's missing assets for this device hit apply anyway. Once it's done reboot. I still have some things to add and change but it's mostly complete
The keyboards shown below can be flashed from recovery and can now be used with CM7 as well.
NOTE:
When using this theme you need to turn off display battery percentages in CM settings to get the battery icon to work properly.
Anyone having problems with Theme Chooser displaying themes I've put together a zip you can flash from recovery to bring your themes back
Theme Chooser Fix
Cyan Skulls V2.4
- Updated Skulls theme to add the same fixes and extras added below to Dragon theme and rebuilt theme. No more need to flash the Theme Chooser fix. Will work on any Theme Chooser version with no errors.
Cyan Dragon V2.4
- Updated 4/8/2011. Reworked theming of Launcher2, LauncherPro, and Go Launcher. Added new wallpaper courtesy of drakko1980. Redid a lot of the menu as well to fix cut-off text. Now being built completely in Linux with T-Mobile modified SDK which means no need to flash the Theme Chooser fix anymore. You also shouldn't get the missing assets error anymore.
If you want to add the skull sliders I have put them into a metamorph file because Theme Chooser does not support lock screen theming. Remember to do a nand backup just in case you need it or if you want to revert the sliders to stock for some reason
lol. Thanks Jonathanphx1 for the input on the metamorph file. There will be one for Dragons as well once I get the theme ready.
Rememer
This is a
Metamorph
file,
NOT
a flashable zip for the sliders!
The sliders can also be installed using ZipThemer which is free from the market and easy to use. It creates an update zip you can flash from recovery and also creates a backup of your current setup in case you want to revert back to the original sliders without having to do a nandroid backup/restore.
I personally prefer ZipThemer to Metamorph but it's your choice.
Skull Sliders
Dragon Sliders
Both versions have been updated for Tazz V7 and GSB 1.7. As long as I can get them time to get everything finished up tis will hopefully be the final update as a flashable zip and this theme will be moved to Theme Chooser. We'll see how time allows it to happen though lol. Flash from recovery and while your there don't forget to do a backup!
Cyan Skulls for Tazz CM 7 V7
Cyan Skulls For GSB 1.7 CM 7
Wallpaper from Skulls Screenshot
Cyan Dragon For Tazz CM 7 V7
Cyan Dragon For GSB 1.7 CM7
Wallpaper from Dragon Screenshot
Ok guys, here it is.. Finally got through resizing and repatching the all the framework .9's again and things are looking much better
. V 1.7 still has the 1% battery gauge it's just been fully repatched. I have not put any keyboards into the theme, I thought it was just as easy for you to flash the keyboard of your choice.
This is a flashable zip and be sure to backup as always before flashing! You're broken phone is not my problem
Thanks to
slayer69
for allowing me to port this awesome theme from the EVO and also to
Bad Seed Customs
for their great work! Thanks also to
macrodroid
for his help with some of my questions,
tazzpatriot
for everything, and
workshed
for his help and support as well!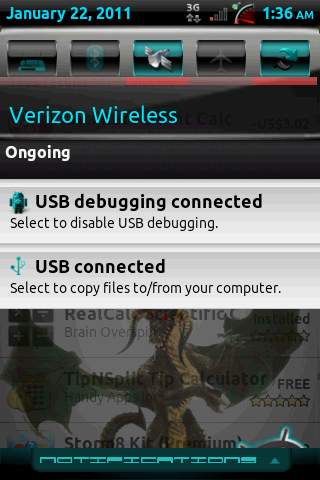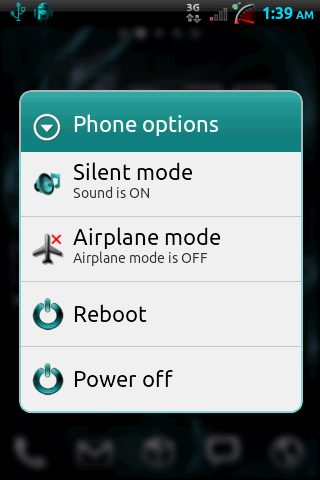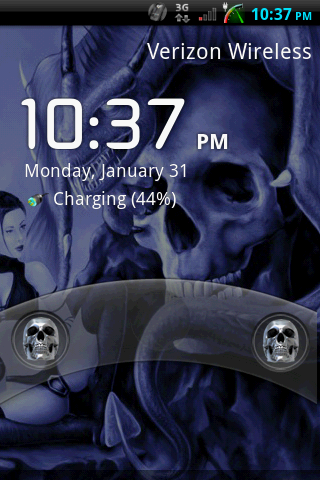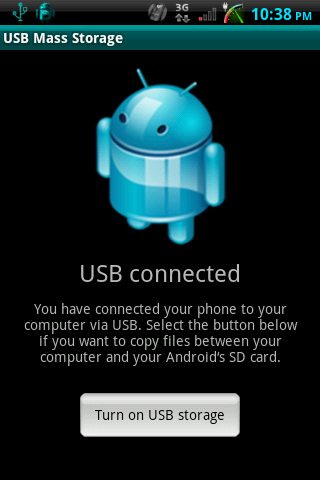 The original can be found
here
and if you like it please be sure to thank slayer69 for giving me the ok to port it over!
The Droid Incredible version by fernando sor can be found
here!
Cyan Dragon 1.7 for
CELB 4.3
Cyan Dragon 1.7 for
Tazz V28
Cyan Dragon 1.7 for
FroShedYo Vanilla
Cyan Dragon 1.7 for
FroShedYo V10
Cyan Dragon 1.7 for
Kaos Froyo
INTRODUCING
Cyan Skulls!
Cyan Skulls 1.7 for
CELB
Cyan Skulls 1.7 for
Tazz 28
Cyan Skulls for
FroShedYo Vanilla
Cyan Skulls for
FroShedYo 10
Cyan Skulls for
Kaos Froyo
I am also currently working on Cyan Dragon for XtrSense as well
Thanks to Stoney 666 and fernando sor
we have a gingerbread keyboard with some cyan mixed in it ready to flash from recovery. Also
thanks to fernando sor
for letting me do some resizing and getting his sweet black and blue facebook app along with his cyan xda app on our Eris, also flashed through recovery. I would suggest removing facebook from system/app and xda app from data/app prior to flashing these apps as well as doing a dalik-cache wipe.
Screen shots are below.
Gingerbread keyboard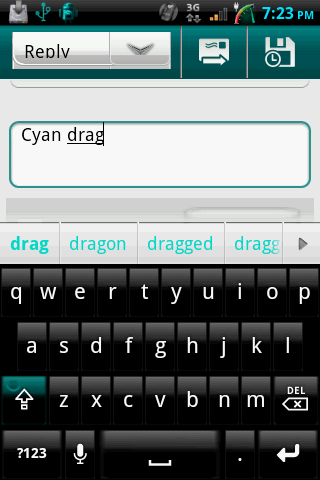 Thanks again to Stoney 666 for this
sexy keyboard
!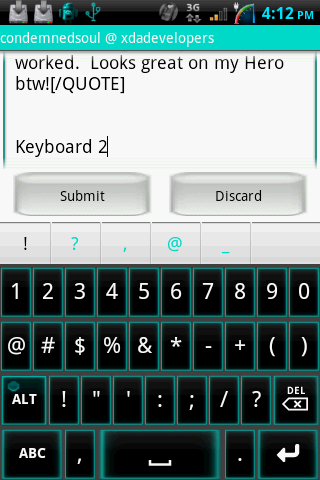 My
Cyan Oval
keys Gingerbread keyboard.
Black & Blue Facebook
Cyan XDA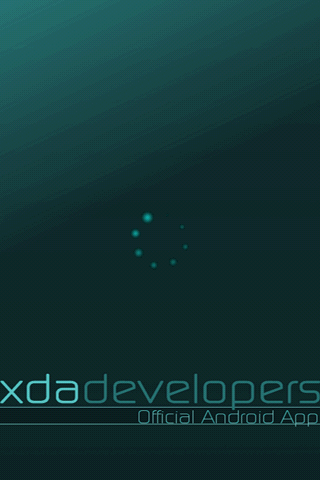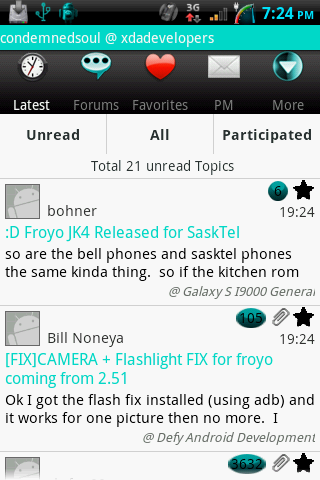 Thanks slayer69 for this cyan version of
Go! SMS
... same with the other apps, remove from /data/app and wipe dalvik-cache before flashing. To get the look in the screenshot that goes well with this theme go to settings in Go! SMS, themes, and select iPhone theme. Then setup the rest as you like!